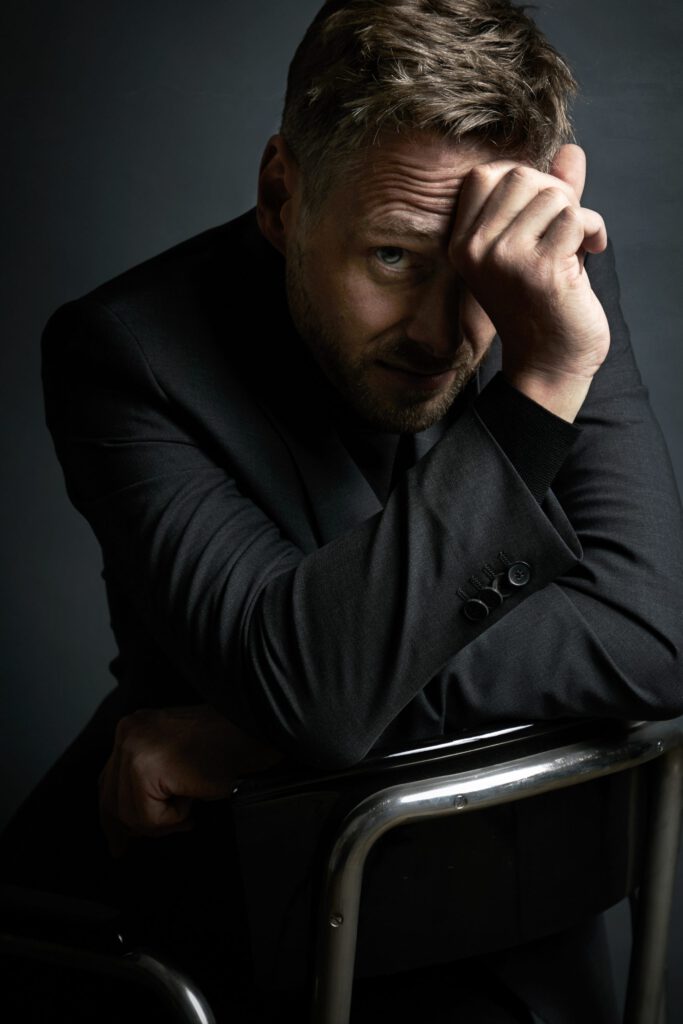 The artist continues to develop his repertoire on important stages around the world: from Wolfram in Tannhäuser (Bayreuth Festival) to Hans Heiling in Marschner's opera of the same name at the Theater an der Wien and Stolzius in Zimmermann's Die Soldaten (under K. Petrenko at the Bavarian State Opera), Kurwenal (Tristan and Isolde) in Baden-Baden and Berlin under Simon Rattle to Dallapiccola's Il Prigioniero in Hamburg and the world premiere of Scartazzini's opera Edward II in Berlin. The 2020/21 season brought two important role debuts: Don Alfonso (Cosí fan tutte) at the Zurich Opera House and Amfortas (Parsifal) at the Bavarian State Opera under Kirill Petrenko – the artist will be returning to the Bavarian State Opera this season as Graf in Strauss' Capriccio.
Michael Nagy is highly in demand as a concert and oratorio singer around the globe. He has appeared with the most renowned international orchestras such as the Berlin Philharmonic, the Concertgebouworkest, the Bavarian Radio Symphony Orchestra, the Chicago Symphony Orchestra, the NHK Symphony Orchestra Tokyo, Orchestre de Paris, the Leipzig Gewandhausorchester, the Berlin Konzerthausorchester, New Japan Philharmonic Orchestra, Sydney Symphony Orchestra, and has performed at various festivals, for instance in Schleswig-Holstein and in the Rheingau, at the Salzburg Festival and the Tanglewood Festival (USA), as well as in Grafenegg and San Sebastian.
The 2021/2022 season promises to be multifaceted again: at the Bavarian State Opera a revival of Braunfels' Die Vögel (director: Frank Castorf, conductor: Ingo Metzmacher) as well as a new production of Strauss' Capriccio (director: David Mart-on, Conductor: Lothar Koenigs); Michael Nagy gives his debut at the Vienna State Opera as Conte in Mozart's Le nozze di Figaro under Adam Fischer as well as in a concert version of Haydn's L'Orfeo (Kreonte) at the Tonhalle in Düsseldorf (conductor: Adam Fischer) and in Lyon the role of Dr. Falke in Strauss' Die Fledermaus under Nikolaj Szeps-Znaider. In the summer of 2021 he took over the role of Don Alfonso in the Così fan tutte production by Christof Loy under the direction of Joana Mallwitz at the Salzburg Festival.
Michael Nagy, Stuttgart born baritone with Hungarian roots, began his musical career with the Stuttgart Hymnus Boys' Choir. He studied singing, Lied interpretation and conducting with Rudolf Piernay, Irwin Gage and Klaus Arp in Mannheim and Saarbrücken and enhanced his education in master classes held by Charles Spencer, Cornelius Reid and Rudolf Piernay, whom he still consults.
Michael Nagy became an ensemble member of the Komische Oper Berlin before moving on to Frankfurt Opera, where he was able to develop his repertoire in roles such as Paragon (The Magic Flute), Count Almaviva (The Marriage of Figaro), Wolfram (Tannhäuser), Valentin (Faust), Prince Yeletsky (Pique Dame), Marcello (La Bohème), Albert (Werther), Frank/Fritz (Die tote Stadt), Dr. Falke (Die Fledermaus) and the title role in Owen Wingrave, as well as Jason in Reimann's Medea. He still has close ties with these two opera houses: most recently in Frankfurt as Spielmann (Humperdinck: Die Königskinder) and he can soon be heard as the Forester in Janáček's Cunning Little Vixen; in Berlin he last sang Count Tamare (Schreker: Die Gezeichneten) and Eugene Onegin on tour at Edinburgh Festival.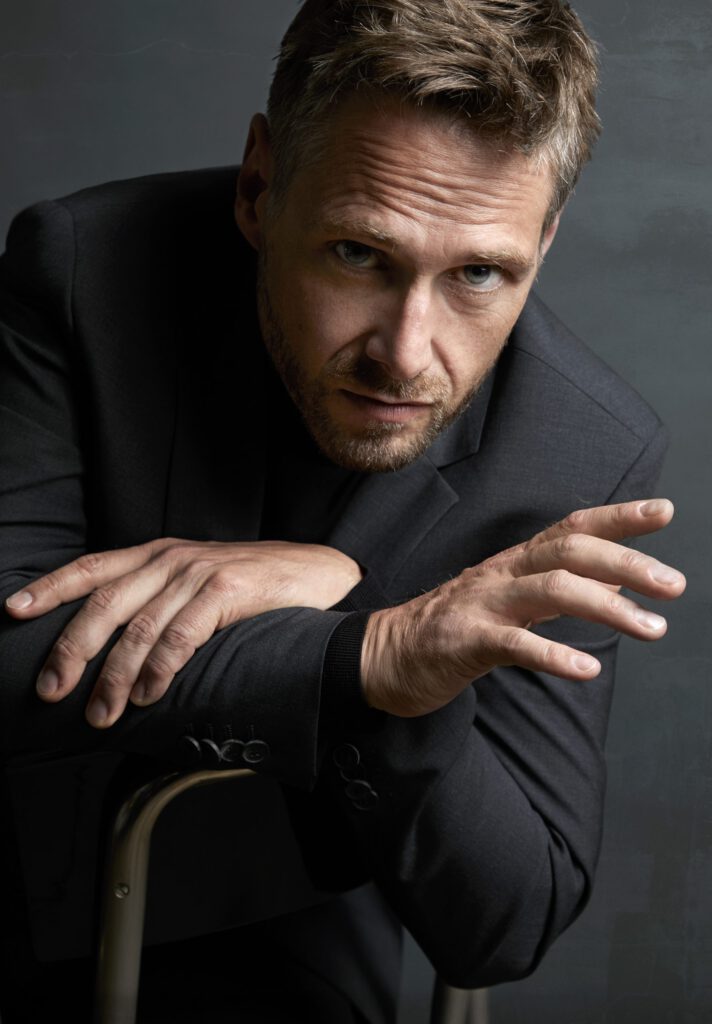 In concert, well-tried repertoire mixes with novelties, including Brahms Requiem in Neumarkt under Thomas Hengelbrock and on tour in Spain, Mahler's Lieder eines fahrenden Gesellen with the Bamberg Symphony under chief conductor Jakob Hrusa, Mendelssohn's Elijah at Ruhrtriennale or the Requiem by Gabriel Fauré under Risto Joost in Groningen – along with the world premiere of Sciarrions Piogge diverse in Dresden, the world premiere of Héctor Parras Wanderwelle under the direction of Andris Poga at the WDR Symphony Orchestra in Cologne or the performance of the unknown oratorio Prophecy and Fulfillment under the direction of Duncan Ward with the Symphony Orchestra Basel. Another central form of concert for the artist are Lieder recitals. With a selected repertoire he appears in Copenhagen with Gerold Huber and Malcolm Martineau (Schubert's Winterreise and Brahms' Liebesliederwalzer).
"... It is the two singers who lifted the production from this chaotic approach. [...] Michael Nagy's dark baritone gave his Count Gil considerable dramatic pitch. The natural heaviness of his voice made his suspicions seem desperate and wrought with hysteria."
"... a massive piece of music carved into granite, which cuts off the ornament of the verses and demands a strong interpreter with a no less strong voice. Michael Nagy has both: power and intensity. And with a lyrically grounded voice, he can elicit a wealth of nuances from the bitter permanent Forte and illustrate the psychological process with the finest shades, which in six songs leads from fear of death to remorse to the idea of salvation."
"... The casting of the opera is impressive throughout this recording [...]. Michael Nagy is a very convincing prisoner, his voice expressing and 'recording', like some sort of scientific instrument, the fluctuations of his emotions. It is impossible not to identify with his hopes and his fears."
"The voice and body was that of Michael Nagy. The voice was a glorious heldenbaritone, a voice which plunged down to a low C (along with the contrabassoon), or led upwards at the end with Wagnerian gloriousness. His body? Mr. Nagy was almost paralyzed. He moved his arms to turn the score, but otherwise, this was the Body as Corpse. Frightening stuff."
"Michael Nagy sang Tamare with impeccable intonation and a generous, round baritone."
"Michael Nagy is a powerfully charismatic presence as Tamare and delivers his notes impressively and forcefully."
"Michael Nagy, with his rich baritone and sensuous legato, is fittingly seductive but despicable as Tamare."
"Michael Nagy, who was making his CSO debut, sang of finding solace in the face of mortality. To his several solos he bought a burnished, focused lyric baritone with superb projection, pliant phrasing and a lieder singer's regard for the German texts and the meanings they convey through Brahms' music. The Hungarian singer is a real find."
"Magnificent and almost over-casted for the rowdy role: the young, accomplished and powerful Michael Nagy as Kurwenal."
"Amongst the soloists the undoubted star is the young [...] bass, Michael Nagy, whose accomplished portrayal of Elijah balances the requisite qualities of patriarchal strength and human vulnerability."
"Young Michael Nagy is already to be numbered among the finest Wolframs I have experienced, and he will only get better with age. His mellifluous, honeyed baritone is sizable enough to ring out in the house, and nuanced enough to create a musically diverse portrayal. And he is highly persuasive as an actor, remaining sympathetic even as the director has Wolfram kill Elisabeth (whom he loves) by stuffing her through a door into a gas tank, and then proceeding to sing a ravishing "Ode to the Evening Star"…to a pregnant Venus. Yes, somehow we still manage to love him, Michael is that good."
"Michael Nagy's strong, easily projected baritone conveyed the stern admonitory passages without losing a humane expression in his warnings of the finality of death and the transitory nature of earthly life."
"Michael Nagy offers an engaging, robustly sung Papageno, ..."
"Michael Nagy carves out the title role as a magnificent psychological study and is capable of handling every single note of the demanding score."
"Michael Nagy, acclaimed 'Wolfram' of Bayreuth Festival's "Tannhäuser"-production delivers a masterpiece as Papageno. "
"Hats off! This man is a revelation!"
"But the big surprise – and the biggest ovation – went to newcomer Michael Nagy as Wolfram. Here's another young guy who has everything going for him, especially with respect to technique, breathing, shading and all the little tools that master singers employ, not to mention respect for the score. He's also the most sympathetic character in the opera, and is not at all hard on the eye. So some wishes did come true."
"Staged like a sung play and relying on the subtle acting skills of a fine ensemble cast – led by the vocally outstanding Michael Nagy as the pacifist protagonist who defies family tradition and honour by refusing to become a soldier- ..."
"The performances all seem to me exemplary. Michael Nagy sings well; he has a rich fruity baritone and he really projects the words. The final song in its orchestral version sounds like a riposte to Alberich's renunciation of love which sets the tragedy of Wagner's Ring in motion."